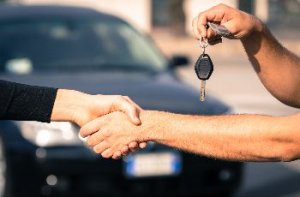 Automotive theft is a crime most people don't consider serious until it eventually happens. It's very crucial that you know how to prevent your car from being stolen. Most countries experience car theft on a regular basis. If you don't want to be among the population of people that experience this, then education is the key.
How'd this happen? What the?? Read on…
You will need to know how to stop such theft before they happen. It's critical to know that most of these cars stolen are irrecoverable. Cars are a costly investment; it's essential to understand how to prevent yours from theft. The information in this article will aid you with some knowledge on how to stop car theft
Know the Location your Keys: Most of these criminals know where most car owners keep their car keys and they take advantage of it. To stop car theft, you will need to know where all of your keys are and remove them from the common area where they will be noticed. Also, adequate care needs to be taken, and you must know who has a copy of your key. If the person no longer needs it then take it back and ensure you can account for all of your keys.
Vehicle Security: Car owners should always ensure their vehicle is still locked at all times especially when it is parked. Most car owners know this particular security measure, but they usually don't follow it. No matter how close the place you are going to is, ensure that the vehicle is locked correctly. The windows and doors should be adequately secured. This can help stop automotive theft from happening.
Don't Keep Valuables in your Vehicle: Valuables are not to be seen in your car, it can attract burglars. Keeping money, phones or any other item on the seat of your car is not advisable especially the front seat. Once these criminals break through to take these valuables, they can as well go with the car. So it is wise to keep valuables out of the sight of people. If possible, keep them at home.
Avoid keeping your Car Running: Half of the car thefts are done when the vehicle is running. Vehicle owners should take this precaution very seriously. The car could even be running close to your house or on your property, but most car thefts happen in car owners' home. Avoid leaving your car engine running no matter where you are.
Using Tech-Based Auto Recovery Tool: If eventually your car gets stolen, you can immediately track it with this device and get your car back. With GPS technology you can follow your vehicle and know exactly where it is. This tool can be given to the law enforcement agency to help with the investigation, and they can help to bring your car back.
Houston Texas locksmith is to your rescue!
Do you live in and around Houston Texas? You will want to know about us. We are the areas best choice. Our locksmith services in Houston service the whole area. We will assist you too.