Automotive Locksmith Services In Houston
Get fast car lockout assistance any time of the day or night. Plus, we replace all types of lost stolen, or broken keys for all makes and models!
Get Fast Automotive Locksmith Servies In Houston TX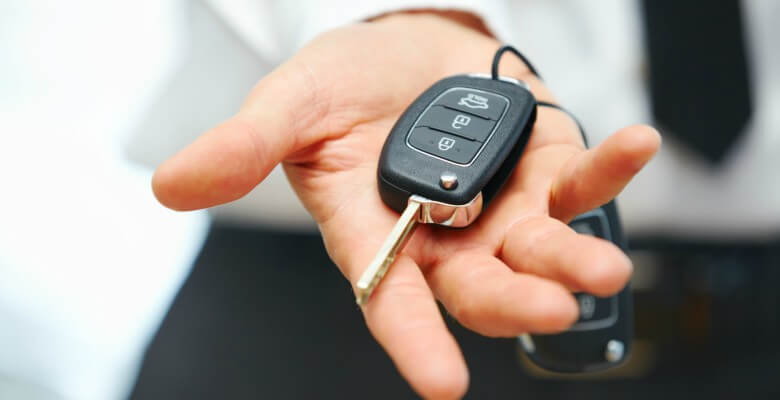 Have you ever found yourself in any of the following situations:
You finally find your keys and get out the door just to have the key break in half in the ignition
Your kids had your keys, but you are already an hour late, and they are nowhere in sight
Someone steals your car and leaves a mess of wires and pieces laying all over your floorboard
These are just a few of the most common types of vehicle service requests we receive. Whether you find yourself in a typical car lockout situation or you are in a more unusual predicament like your dog swallowed your car keys (yes, this does happen), we are here for you!
Find A Local Locksmith Expert
Request emergency assistance or schedule an appointment at your convenience. Let us know how we can help you!
Mobile Locksmith Services At Any Hour
Houston Locksmith Pros is your local locksmith company. We are dedicated to helping you out of jam no matter what time of day or night you need our help. Our licensed, insured, and bonded technicians are mobile so that we can come directly to you. Whatever locking or security issue you have, we are equipped and ready with the best tools to get the job done quick. Not only that, we guarantee fair and upfront prices for all of our scheduled and emergency locksmith services.
Our mobile services include:
And the best part is:
We service all makes and models of vehicles, both foreign and domestic. You see, our mobile units have the necessary tools and equipment to handle just about anything on the go.
This means you don't have to go all the way to your dealership and pay a fortune to replace your laser cut car keys. We can come right to your location and replace all types of keys for a fraction of the cost of going to the dealer.
But that's just part of the story…
Ignition Switch Repair
With our 30 minute response time, you never have to wonder how long it will take to fix your vehicle. When you go out to your car to find out that you cannot even turn the lock in the ignition, we can help you out of a jam fast.
You see, our specialists have all the tools needed to fix that ignition switch and get you back to your day. You never have to pay expensive dealer costs for a new ignition or worry about car lockout services with our number in your phone because we are affordable, local leaders that are passionate about helping our neighbors in Houston and surrounding communities. And on that note, be sure to check out these useful maps of Houston to help find your way around.
Transponder Key Replacement
If you have a newer automobile, then you are probably familiar with transponder keys. We can give you a replacement when you drop your keys over the side of the boat, somewhere in the dirt when roping cattle, or while chasing three crazy kids around the park after work. Whatever locksmith needs you to have, our helpful experts want you to know that we are ready to serve you anytime you need our 24-hour locksmith services in Houston Texas.
---
Simple Solutions For Car And Trunk Lockouts
Problem: The trunk will not open no matter how many times you turn the key.
Try this:
First, double check that you are using the correct key. You wouldn't believe how many people are using the wrong key and don't even realize it. After you take a moment to make sure that you are using the right key and you are still having a problem, just give us a call.
Our automotive locksmith team is skilled in handling foreign and domestic car models of any age. We will examine the issue, cut a new key, or replace the lock. We only start working on your vehicle once you approve the final price, so you never have to worry about hidden fees or extra costs. You pay what we tell you the cost is for our car key replacement for lost or broken keys or lock replacement.
Problem: You arrive at your car with a handful of groceries that are going to start melting any minute. Your child is crying and your phone is ringing. You reach for your keys but they are nowhere to be found.
Consider this:
Our emergency locksmith can come to you in less than a half an hour to quickly get you back inside. And, you never have to worry about any damages to your vehicle when our experts are on the scene. Bad luck does not take a break just because you are in a hurry, but our friendly staff will make sure you have everything you need to avoid another situation with locked keys in a running car.
How to avoid losing your keys in the future:
Consider purchasing a llow-cost clip that will secure your keys to the side of your pocket or bag. Also, try a large key ring with a bright color or distinct pattern. Many times, people think that they lost their keys but they are really hiding in the bottom of their bag. These simple tricks will help you avoid this common mistake.
To sum up:
When you need expert locksmith services in Houston for key fob replacement, ignition installation, or stuck locks, you do not want an out-of-towner to take your call because you never know when they will get to you. Forget about taking your car to the dealer and paying super high prices. When you request help from Houston Locksmith Pros we guarantee to provide you with fast, friendly assistance, and we provide upfront pricing.
Find A Local Locksmith Expert
Request emergency assistance or schedule an appointment at your convenience. Let us know how we can help you!