Lock Change Experts
We'll help you determine if you need your locks changed and provide great service at affordable prices!
When Should You Get Your Locks Changed?
Getting a lock change isn't something that most people think about. And yet, in the event of lost or misplaced keys, it might be the one thing standing between a secure home and an attempted break-in.
When should you consider getting your locks changed? Here are a few situations that might necessitate contacting a local Houston locksmith:
If you lose or misplace your keys, it's best to get the locks changed. You never know who might find your house key.
If you've given a copy of your key to contractors or real estate agents, consider changing the locks when the job is done. Otherwise, they'll essentially have access to your house.
If you rent our your property, change the locks when the current renters leave. Some renters will try to break in after they're gone.
If there's a robbery, change your locks. Your current locks may have been damaged from the break-in. For most people, this is a no-brainer.
In all of these situations, you may consider having your locks rekeyed instead of changed. But keep in mind, if there are any damages to your locks or you want a new lock system installed, then a full lock change is required.
Find A Local Locksmith Expert
Request emergency assistance or schedule an appointment at your convenience. Let us know how we can help you!
Looking For Locksmith Services In Houston?
If you've decided that it's time for a lock change, Houston Locksmith Pros is here to help. With a trained team of experts backed by years of knowledge and experience, we're committed to providing you with the best service for your money.
Just consider this:
Fast Response Times
We know that you can't wait around for your locks to be changed, especially in an emergency. We'll be there in thirty minutes or less.
24-Hour Availability
No need to book an appointment days or even weeks into the future. No matter when you need us, we're just a phone call away (or a click of a button).
Direct And Up-Front Pricing
No surprise charges or hidden fees. You'll know exactly what you're paying for.
Full Installation And Repair Solutions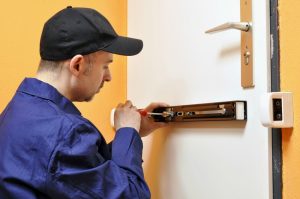 If you need a residential or commercial locksmith, our staff is friendly, dependable, and committed to being professional. We're proud to offer some of the fastest response times in the industry, with only the highest standards for our services. And our expertise enables us to offer a variety of additional services, from car lockouts to key fob replacement to security system installation.
Get A Local Locksmith That Looks Out For Your Best Interests
At Houston Locksmith Pros, we understand that security is one of your top priorities. Our team is dedicated to making your home or business as secure as possible, with fast response times and a strong work ethic that makes us one of the most reliable businesses in Houston.
Find A Local Locksmith Expert
Request emergency assistance or schedule an appointment at your convenience. Let us know how we can help you!