Broken Key Removal, Repair And Replacement
Don't let a broken or stuck key ruin your day. Just call us and we will be there right away to remove the broken key, repair any damages quickly and get you a new key on the spot!
Broken Key Extraction Experts Near You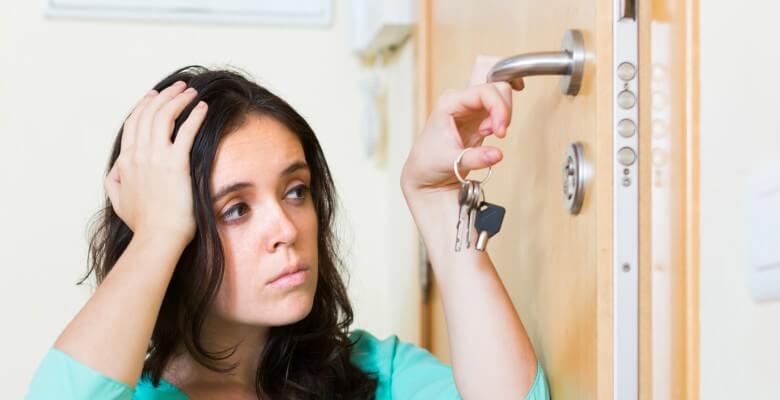 It might have never crossed your mind that keys could break in their locks until it happens to you. When a key breaks, it can induce panic and uncertainty. The first thing you should do is call a professional residential locksmith. Our local experts are trained and have the tools available to remove a broken key from a lock, repair the damages and replace the broken key quickly.
Why Choose Our Company?
We are experts in all sorts of broken key solutions and we have seen it all.
When you need broken key removal and repair, you want the situation to be resolved immediately. It's crucial because you're leaving your home, car or business unprotected. Even if you have an extra key, you won't be able to lock or unlock the door with the key broken inside the lock.
On the other hand, maybe you are able to remove any pieces from the lock, but you don't have access to a spare set of keys. Or, the key might have broken before you could lock the door behind you. This leaves your place vulnerable. A damaged key can cause serious damage to the lock too.
Find A Local Locksmith Expert
Request emergency assistance or schedule an appointment at your convenience. Let us know how we can help you!
Reasons You Should Stick with Our Professional Services
Licensed and insured technicians with years of experience
Mobile units available within 30 minutes of your call
Assurance that you will receive high-quality work from friendly pros
Benefit from our guaranteed upfront pricing and services
6 Helpful Tips From The Experts For Dealing With Broken Keys
In the future, you can lubricate the lock with products like WD-40 so it doesn't become sticky. This can be done once or twice a year before it becomes a problem.
Your car lock can become filled with dust or dirt, which can cause a problem. Take some time to blow the dust and dirt out of the lock occasionally as well as adding lubrication.
While it can't prevent keys from breaking, having another key available can spread the wear to two keys, which stops one from becoming so worn that it breaks.
If you notice breakage happening in the current key, don't keep forcing it into the lock. Have it replaced before it's too late.
Don't slam the key and twist it hard inside the lock. This causes a key to crack and ultimately break inside the lock when it's done continually.
When we're in a rush, it's common to grab the wrong key and jam it into the lock. Often, many keys look alike or you're fumbling in the dark with packages. Take the time to ensure you're holding the right key before trying to shove it into the lock.
Wait, there's one more thing…
Why You Shouldn't Remove The Broken Key Yourself
While it might seem simple to stick something in the lock to pry the key out, you could risk creating interior damage to the lock mechanism. This can be a serious and costly problem with a lock such as a home or car lock since it'll render the lock useless. The entire lock would need to be replaced. In the end, you will save both time and money by contacting a professional locksmith from the start.
Find A Local Locksmith Expert
Request emergency assistance or schedule an appointment at your convenience. Let us know how we can help you!