Automatic Door Closers
Let the experts at Houston Locksmith Pros install or repair automatic door closers for your business. Get fast, affordable and customized services all day, everyday!
We Offer Automatic Door Closers Installations And Repairs For Your Business!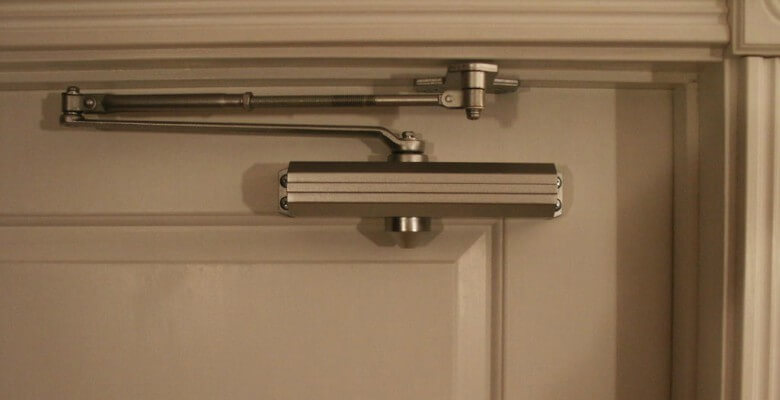 A Full-Service Locksmith
Houston Locksmith Pros offers commercial locksmith solutions, plus residential, automotive and emergency locksmithing services in the Greater Houston Area. We can provide qualified technicians to install, maintain or repair automatic door closers, for example. Call us for assistance with this technology.
Why Customers Choose Us
Our customers select us for a variety of projects because we furnish dependable, comprehensive and rapid commercial locksmith services in the area. Just consider these top 8 advantages we offer:
A fully licensed, bonded and insured company
Fair upfront pricing policies
Availability on a 24/7 basis
We work at the customer's location
Our technicians possess specialized tools and equipment
We offer fast, friendly assistance
Our team responds to request for our assistance within 30 minutes (or less).
Find A Local Locksmith Expert
Request emergency assistance or schedule an appointment at your convenience. Let us know how we can help you!
More About Automatic Door Closers
Most often, these overhead door closers are best for medium to heavy traffic areas. Many retail locations depend upon automatic door closers to help admit customers without excessive heat or cooling losses. They provide greater control over the strength and speed of door closing. Long term storage units and warehouses often use this technology, also. A jammed or malfunctioning automatic door sometimes causes decreased business revenues. It also poses a definite security concern in many situations.
Consider This…
4 Important factors to take into consideration are:
Budget
Weight and size of the door
Where the door is located
timing requirements
The choice made by an individual company depends on personal preferences, manufacturer options and the specific specifications of the building.
Did you know…
One interesting item of trivia concerning doors sometimes inspires public curiosity: When the NBC television series Star Trek first aired during the 1960s, the high-tech automatic sliding doors used in the science fiction show did not even exist? No one invented doors with the capacity to move so quickly on demand until 2014! During the television series, assistants hid behind the props and moved the doors open and shut on cue using wires. Occasionally the stagehands responded too quickly or too slowly and the crew had to re-film scenes!
Count On Our Automatic Door Closer Services
We offer 24-hour locksmith services in Houston Texas. Your company can count on us to install, maintain or repair your automatic doors. Whether you depend on this technology to help you operate a self-storage facility or a grocery store or other retail establishment, We will assist you by keeping automatic doors closing and opening correctly on demand. You can ask us to schedule automatic door closer services at the most convenient hours for your business needs. Call us today!
Find A Local Locksmith Expert
Request emergency assistance or schedule an appointment at your convenience. Let us know how we can help you!