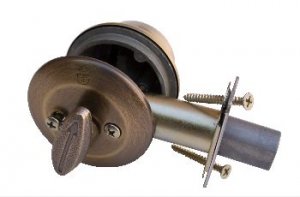 What's the difference between pick-proof locks and bump proof locks? As a homeowner, you want to make sure that your house is properly protected against intruders at all times. In the past, homeowners used to worry about lock picking. Now, an increasing number of break-in attempts are due to lock bumping.
There are a number of locks on the market that claim to be pick-proof or bump-proof. But what do we mean when we say pick proof or bump proof? What's lock picking and what's lock bumping?
What is Lock Picking
Every locksmith worth his salt is familiar with lock picking. The art of lock picking allows a locksmith to solve a home lockout situation and help the homeowner gain entrance into their house, without doing any damage to their property.
Lock picking involves the use of special tools. Many countries have strict rules against the possession of lock picking tools – only licensed locksmiths are supposed to have them.
But these tools are easy to obtain, and most burglars are familiar with the art of lock picking. That's why it is so important to buy pick proof locks.
Pick Proof Locks
It is impossible to get a pick proof lock unless it is a keyless lock, which can be operated without using any key. If you want a pick proof lock then you should opt for keyless access systems, biometric locks, electronics locks and so on. Some of the deadbolts that are available on the market, made by reputable brands, are much harder to pick than other locks – but they are not completely pick proof.
What is Lock Bumping?
Lock bumping is a new way of forcing entry into a house that involves the use of bump keys. Bump keys are very dangerous if they fall into the wrong hands as they can help unlock a door without leaving behind any sign of the forced entry. Bump keys work very well on most pin and tumbler locks.
Bump keys are banned by law, but there are many sites on the internet, such as on eBay, where they can be purchased easily. That's why it is all the more important to purchase bump-free locks and enhance your home security.
Bump Proof Locks
There are no pick proof traditional locks out there, but you will certainly find a number of bump proof locks. These are locks that use an abnormally shaped key, which are much different in size and shape from the typical bump keys used by burglars.
Many bump proof locks feature a BumpGuard technology, which uses a different mechanism from the traditional pin and tumbler system, such as the side-locking bar. Such locks are bump proof.
Houston Locksmith Experts are leading residential locksmith service provider in Houston TX. Call us for more information on pick proof locks and bump proof locks. We also perform home security audits and install all types of advanced home security systems.